For Women Leaders in Jewish Communal Organizations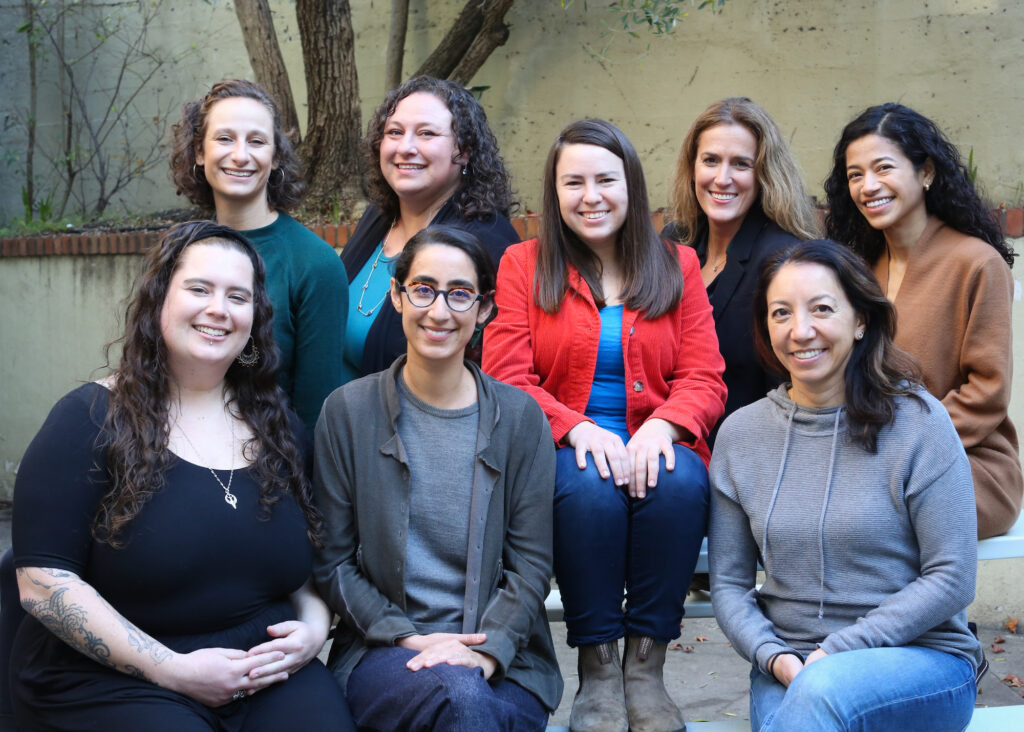 The Voices for Good Fellowship creates an affinity space for women leaders in Jewish communal organizations to build collegial relationships, explore Jewish values in leadership, and address challenges unique to women in Jewish professional life.
This fellowship is part of the Voices for Good Initiative, created to advance gender equity in Jewish life, and support women in positions of leadership and influence.
Developing capable and visionary women leaders for our community.
Voices for Good Fellowship, at-a-glance:
Aimed at: Leaders who identify as female, working for Jewish communal organizations in the San Francisco Bay Area, the Pacific Northwest, and the Denver-Boulder area. 
Duration: Two-year fellowship. 
Format: Hybrid. Monthly online, synchronous seminars and in-person regional meetings, including our launch retreat in Foster City, CA.
Next intake: Begins February 2024.
Enrollments: Applications will be received until noon on Friday, November 3, 2023.
Participant fee: The participant fee is generously subsidized by Jewish LearningWorks' donors. The fee for the next cohort is $2,000. Fees are paid by the participant's employer.
Contact: Director of Educational Leadership, Jenni Mangel (jenni@jewishlearning.works).
Fellowship Curriculum
Fellows learn together in monthly seminars with core and guest faculty through the duration of the experience.
Based on the successful implementation of the first two Voices for Good Fellowship Cohorts (2018-2023), our arc of learning for the next intake includes time dedicated to: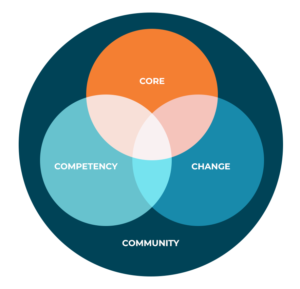 Core
Self-discovery
Community building
Coaching
Jewish leadership values
Change
Mission and vision
Change theory
Organizational systems
Leading with wisdom
Competency
Presentation and voice
Communication skills
Conflict resolution
Fiscal leadership
What Participants are Saying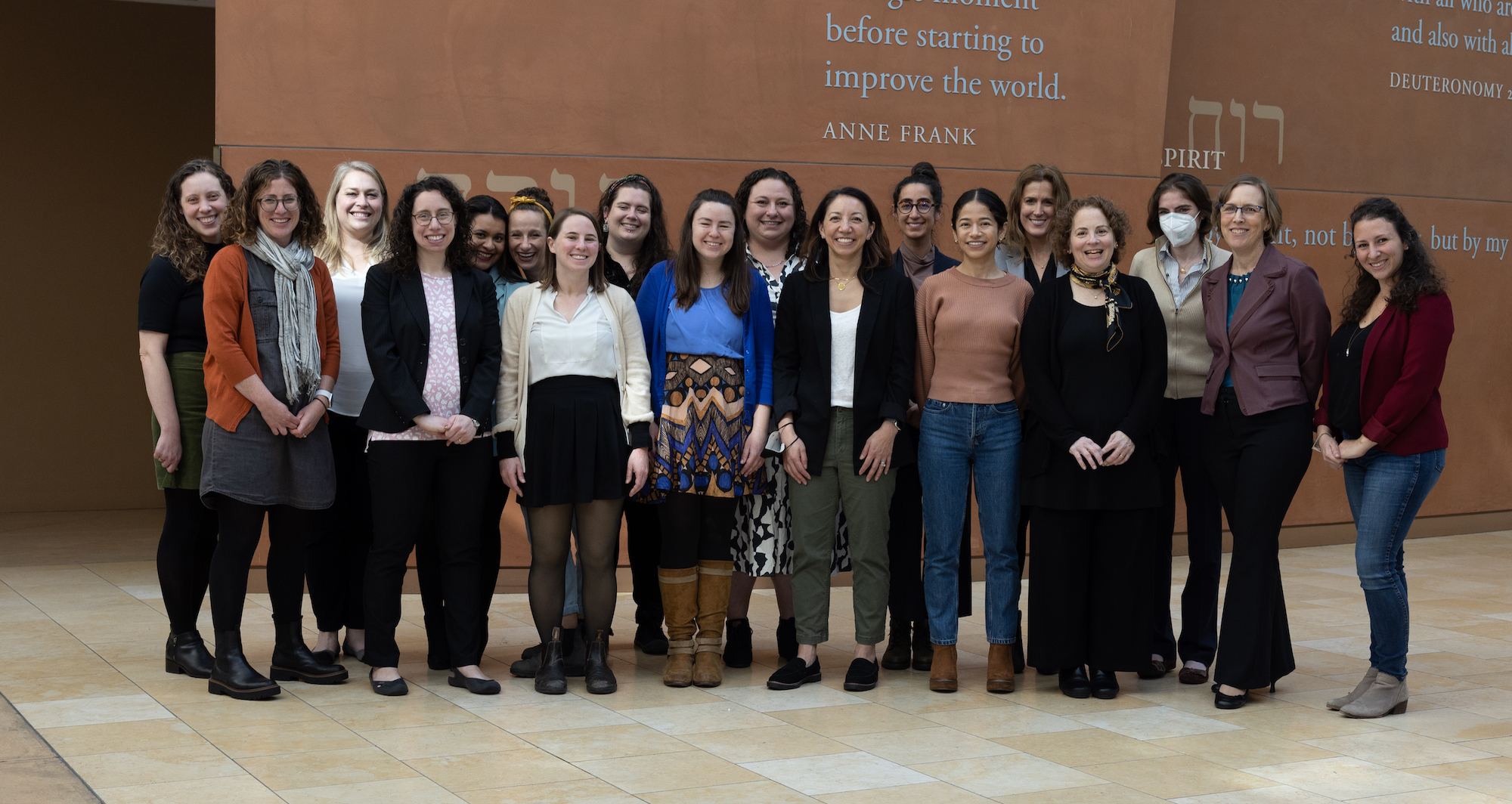 "With extraordinary leadership, an enriching curriculum, and deep relationship building, I was able to step into the leadership potential I knew I had and explore my professional capacity. Because of my participation in the fellowship, I developed a deeply self-reflective practice and a collaborative approach to challenges, both of which I bring into my everyday work and personal life." – Dona Standel
"Having a cohort of phenomenal female leaders all facing the same professional struggles, inspired me to take a necessary leap in my career. Through the learning and growth of the fellowship, I put myself into rabbinic placement and moved from being an associate rabbi at a midsize congregation, to the senior rabbi of a large congregation. I am now professionally satisfied!" – Rabbi Stephanie Kramer
Successful Applicants Will
View themselves as a woman leader in a Jewish communal organization, besides any other overlapping identities.
Be employed full time by a Jewish organization(s) in the San Francisco Bay Area, Pacific Northwest, or in the Denver-Boulder area.
Understand their role as directly or indirectly related to advancing a vision for Jewish education and engagement for their organization's constituency.
Be interested in exploring how gender and gender dynamics influence both their individual work and the Jewish community at large.
Express vision and interest to invest in their career path as a Jewish communal professional.
Desire to be part of a peer support network.
Have worked in the Jewish community for a minimum of 5 years, anticipate service to the community for beyond completion of the fellowship, and do not anticipate retirement from Jewish communal work within the next 10 years.
Participants Must be Able to
Travel to the Bay Area for a launch seminar in February 2024. Participant organizations are expected to arrange and pay for travel to and from Foster City, CA for the launch retreat on February 7-8, 2024. A travel stipend of up to $500.00 will be offered to participants traveling from outside the Bay Area for the launch retreat.
Meet for monthly seminars held both online and in regional pods during the work week through the conclusion of the Fellowship in February 2026 (no monthly meetings held in July, or during holidays).
Jewish LearningWorks strongly encourages employers to enable fellows to participate in fellowship activities as part of standard work hours.
Check the planned dates against your calendar. You can view them in the digital brochure.
Submit Your Application
The third cohort of the Voices for Good Fellowship will comprise up to 18 participants, from the San Francisco Bay Area, the Pacific Northwest, and the Denver-Boulder area. Participants will be chosen based on written applications, and interviews with final candidates.
Applications: Written applications will be received until noon on Friday, November 3, 2023.
Review and interviews: Applications will be reviewed and interviews for final candidates will be held from November 6 to December 7, 2023. Details about how to schedule an interview will be shared after reviewing your letter of interest.
Notifications: We will notify you about the status of your application by noon on Monday, December 11, 2023.
Confirmations: Candidates must confirm acceptance by noon on Wednesday, December 13, 2023.
If you are not ready to apply yet, we encourage you to download the digital brochure and share it with your supervisor or the HR department at your organization.
Questions?
If you have any questions before or during the application process, please contact Jenni Mangel at jenni@jewishlearning.works.