Our history traces back to 1898. Only forty years after its inception, the Jewish Educational Society (JES) was teaching hundreds of students on a daily and weekend basis. Recognizing its impact, the State of California incorporated JES as the Jewish community school system in 1897. By 1910, JES expanded its services to include a more diversified system of affiliated congregational schools and adult education programs.
In 1958 the Jewish Educational Society became the Bureau of Jewish Education, designed to serve as the central sponsoring, coordinating, facilitating, and consulting agency for the educating institutions and programs operating within the SF-based Jewish Community Federation area.
As times have changed, so have we. In 2012, we re-branded as Jewish LearningWorks, but our mission remains constant — to advance the kind of Jewish learning that changes lives.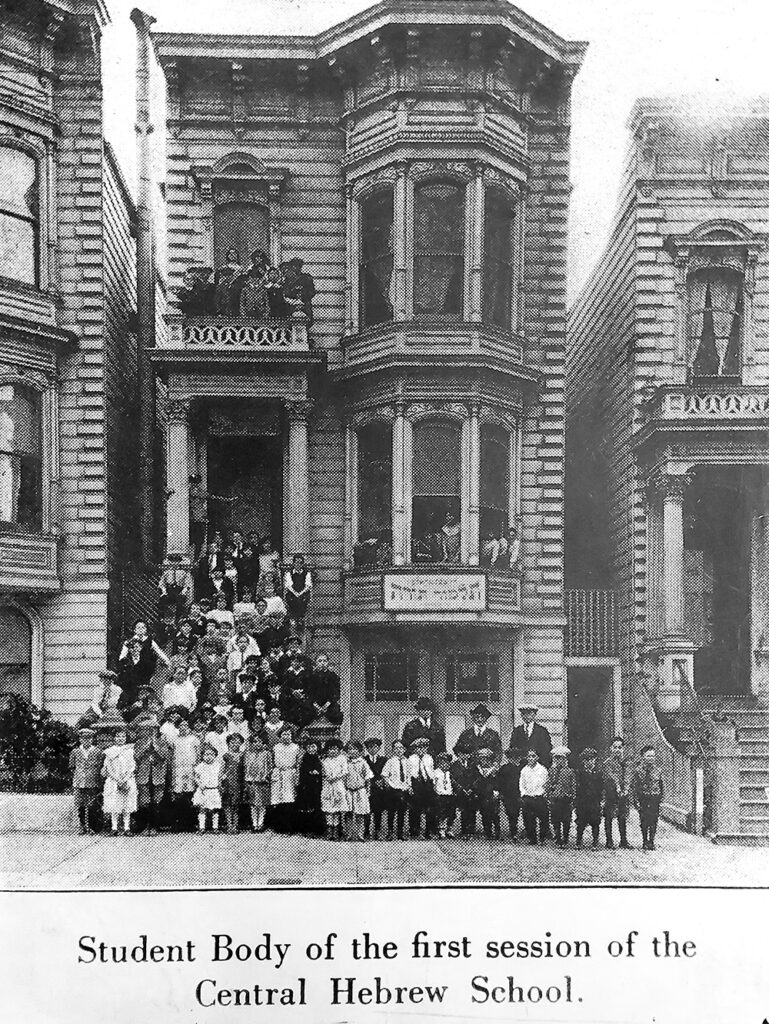 Webster Street and Fulton, San Francisco