In 2018, Jewish LearningWorks launched Voices for Good, a multi-pronged initiative designed to advance gender equity in Jewish life, and support women in leadership in our community.
Our goals are:
To amplify women's voices by creating platforms that enable them to speak up and out on issues that matter to them
To strengthen the Jewish community's talent pipeline by building the skills of our future leaders and the support system of our current ones
To inspire individual and collective action through Jewish wisdom and learning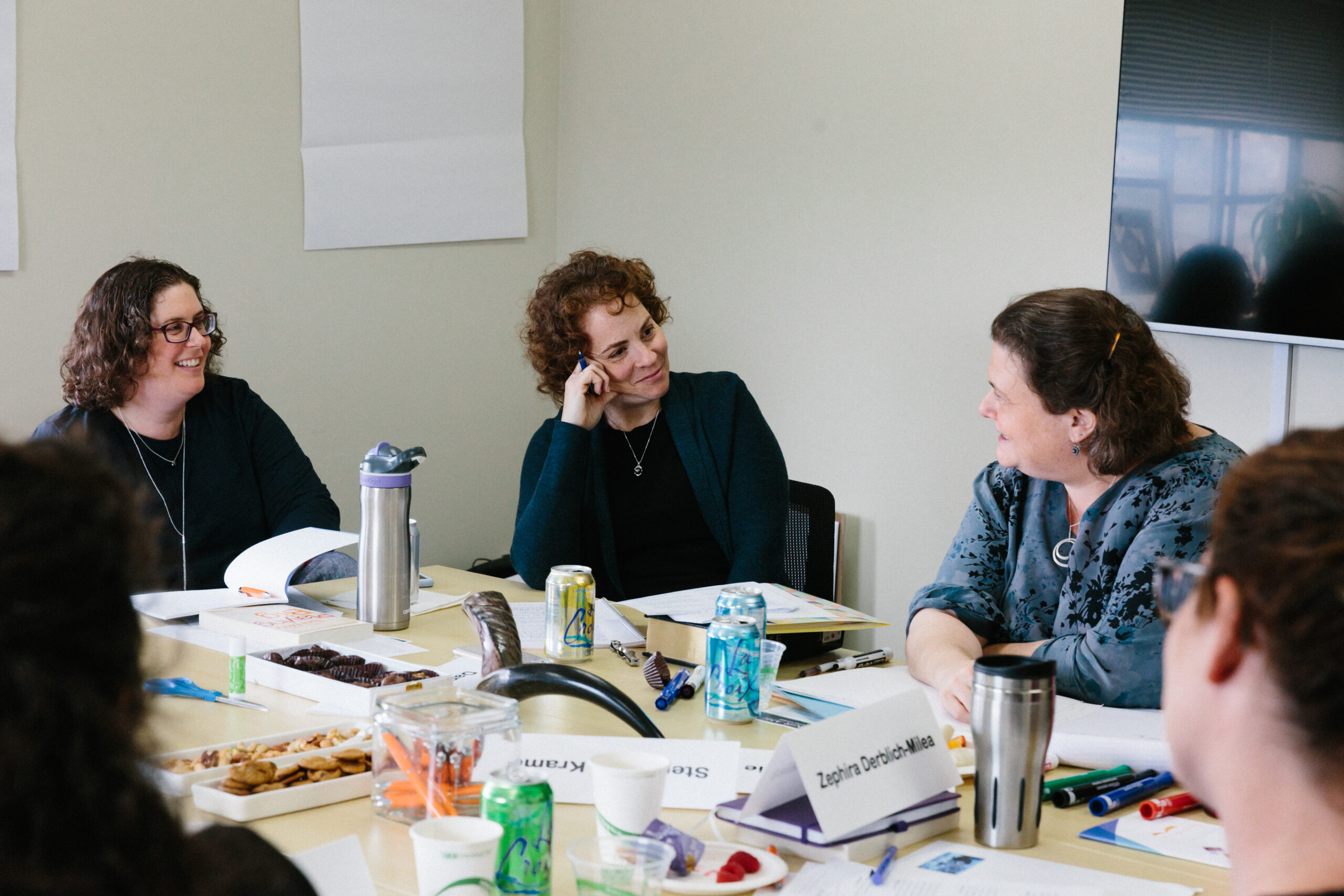 This year, Voices offers the following opportunities for involvement:
The Voices for Good Fellowship is a two-year experience that nurtures a carefully selected group of emerging leaders through the building of collegial relationships, exploration of Jewish values in leadership, and training to address challenges unique to women in Jewish professional life. Fellows participate in seminars with nationally known faculty, and provide peer support to each other. Please direct questions to Jenni Mangel: jenni@jewishlearning.works
"The Voices for Good Fellowship transformed the way I see my work in the Jewish community. I now see myself as a leader and expert." –Cohort 1 Fellow
With gratitude to the Voices for Good funders, Jewish LearningWorks is delighted to offer 8 leadership coaching sessions to a small group of women between July 2021 and June 2022. Participants are matched with a professional coach for 1:1 coaching work; coaching fees are highly subsidized by Jewish LearningWorks. To begin your coaching process, please complete this inquiry form. Please direct questions to Jenni Mangel, jenni@jewishlearning.works.
"As a Jewish professional at my managerial level, I have found it hard to find engaging, challenging, and innovative opportunities to support my development, until my Voices for Good coaching sessions. This has been the most impactful and beneficial professional development experience I have had thus far in my career. The tools developed in our coaching sessions can be widely applied and are guaranteed to serve me well as I continue my work in the Jewish community."
It is such a blessing to feel validated in my dreams and celebrated in my achievements by women I respect and trust. I only hope that I can share the gifts Jewish Learning Works has given me with my students and colleagues.

I cannot overstate how my involvement in Jewish LearningWorks and in particular the Voices Fellowship has changed my life. It has given me space and perspective to recognize professional skills and confidence I didn't even know I had. It has provided me with a network of brilliant, talented, and resourceful peers that I can continually turn to with questions and for advice, and no doubt will long into the future. When I applied to the Voices Fellowship, I felt uncertain if I even qualified because I had no desire to stay in the Jewish non-profit field. Now, almost two years later, I see no reason why I would ever leave.
Jewish LearningWorks is grateful for the support of and partnership with our Voices for Good funders: Lisa and Douglas Goldman Fund and Propel Fund.