Presented by Jim Van Buskirk
Click here to register for this free in-person event at the Jewish Community Library, with free garage parking on Pierce between Ellis and Eddy.
At 54, Jim Van Buskirk, who was raised devoutly Unitarian, met with his mother after a long estrangement. Facing mortality, she informed him: "You are Jewish." When she revealed his family's Jewish heritage and gave him a suitcase filled with photographs, letters, and documents, Van Buskirk began to look for answers to his family's history—and his own identity. Researching his genealogy, talking to previously unknown relatives, and examining the contents of his beloved French grandmother's suitcase revealed far more about the family stories he had grown up with. The uncovered saga, ultimately stretching over 120 years and three continents, was more complicated than he had ever imagined, leading him to explore aspects of his family's relationship to world history.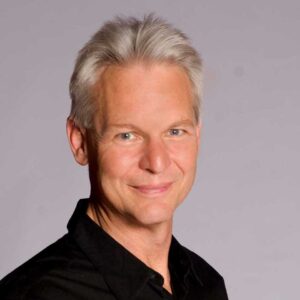 Jim Van Buskirk is a retired librarian (San Francisco Public Library, Jewish Community Library) who currently works as a book group facilitator, writer, editor, public speaker, exhibit curator, and collections manager. He frequently writes articles and/or presents programs related to Jewish, literary, film, and/or queer history.