Presented by Claudio Lomnitz
Please click here to register for this Jewish Community Library event.
To purchase a copy of Nuestra Americafrom Afikomen Judaica, click here.
In Nuestra America, Claudio Lomnitz traces his family's experiences across Romania, Peru, Colombia, Israel, California, Mexico, Chile, and beyond. Weaving the stories of Jews like them, who fled Europe to South America, with the complex web of Latin American history, Nuestra America is a narrative of exile and immigration that transcends genre to reveal the complex and subtle connections between South American radical movements and Jewish emancipation and exile in the early 20th century.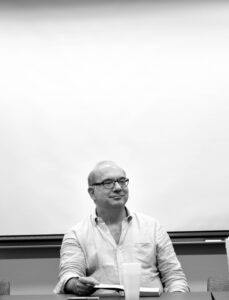 Claudio Lomnitz, a professor of anthropology at Columbia University, is an anthropologist, historian, and critic who works broadly on Latin American culture and politics. Lomnitz's books include Death and the Idea of Mexico and The Return of Comrade Ricardo Flores Magón, among many others. As a regular columnist in the Mexico City paper La Jornada and as a dramaturgist, he is committed to bringing historical and anthropological understanding into public debate.
Co-presented by the San Francisco Bay Area Jewish Genealogical Society.