Presented by Marcia Falk
Click here to register for this virtual Jewish Community Library event.
To purchase a copy of Night of Beginnings from Afikomen Judaica, click here. Or receive a 50% discount when purchasing ten or more copies from the Jewish Publication Society here, using the code 6FALK50.
Marcia Falk will present Night of Beginnings, her groundbreaking new haggadah for the Passover seder, illustrated with original color drawings by the author.
Unlike traditional haggadot, which do not contain a full recounting of the biblical story, Night of Beginnings presents the Exodus narrative in its entirety, providing a direct connection to the ancient origins of the holiday. This retelling highlights the actions of its female characters, including Moshe's sister, Miriam; Pharaoh's daughter, who adopts the baby Moshe; and the midwives Shifrah and Pu'ah, who save the Hebrew male infants. Falk's revolutionary new blessings, in Hebrew and English, replace the traditional, patriarchal seder blessings, and her kavanot—meditative directions for prayer—introduce a genre new to the seder ritual. Poems, psalms, and songs are arranged to give structural coherence to the haggadah. A new commentary raises interpretive questions and invites participants to bring personal reflections into the discussion.
Falk's poetic blessings for the seder envision the divine as a Greater Whole of which we are an inseparable part. The inclusive language makes room for women to find and use their voices more full-throatedly than they were able to do with the male-centered prayers inherited from the early rabbis.
"The acclaimed poet, liturgist and Judaic scholar [Marcia Falk] skillfully traverses that delicate balance between modern perspective and traditional views, inviting readers to explore centuries-old seder night customs as well as her own fresh reflections on hymns, psalms and Passover motifs." —Hadassah Magazine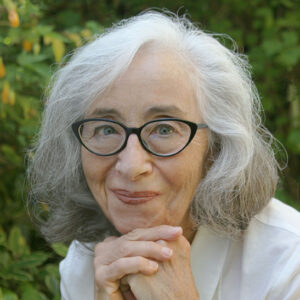 Marcia Falk is a poet, translator, liturgist, and artist known widely for her groundbreaking prayer books The Book of Blessings and The Days Between, which re-create Hebrew and English prayer from an inclusive, nonpatriarchal perspective. Falk is also the creator of a volume combining her art and poetry, Inner East: Illuminated Poems and Blessings, and other books of poetry and translation, including a now-classic translation of the Song of Songs.
Program made possible, in part, by Emily Brewer in honor and in memory of her father, Dr. Richard Brewer.