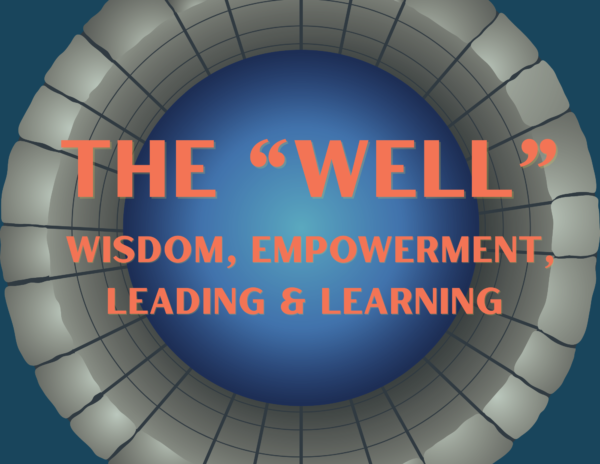 A fellowship for new teachers in supplemental Jewish education
A professional learning fellowship for teachers who are in their first years working in supplemental Jewish education, seeking to enhance their instructional skills, and build their confidence and knowledge as Jewish educators.
This fellowship is national, and available to Jewish educators serving children of all ages across the United States.
Learn from Seasoned Jewish Educators Across North America
The WELL is a year-long fellowship program designed to connect Jewish educators at the beginning of their careers. Through a robust combination of educational training sessions and professional coaching The WELL will advance participants' development as teachers, and support their meaningful impact in the communities they serve.
Aimed at: Jewish congregational school teachers with 0–5 years experience, and all other Jewish educators who work in supplemental education programs across North America who want to refine their teaching craft.
Structure & Facilitators:  Year-long cohort fellowship comprised of:
Synchronous training sessions: 6 two-hour training sessions with teachers from across North America led by the fields' top teachers and leaders.
Group coaching sessions: 6 one-hour reflective practice sessions led by Jenni Mangel, Director, Educational Leadership from Jewish LearningWorks.
Dates: Twelve afternoon sessions from November 2022 to April 2023.
Location: Virtual programming. Session Zoom links provided upon registration.
Six Sunday or Wednesday afternoon training sessions, one per month, each two hours long:
The training sessions are interspersed with six group coaching sessions, also on Sundays, each one hour long:
December 4, 2022 from 4:30 pm – 5:30 pm Pacific Time.
December 18, 2022 from 4:30 pm – 5:30 pm Pacific Time.
January 29, 2023 from 4:30 pm – 5:30 pm Pacific Time.
February 26, 2023 from 4:30 pm – 5:30 pm Pacific Time.
March 19, 2023 from 4:30 pm – 5:30 pm Pacific Time.
April 30, 2023 from 4:30 pm – 5:30 pm Pacific Time.
Cost: A flat fee of $500 per congregation or Jewish communal organization regardless of number of participants attending as a team.
Participating teachers will need to make a commitment to attend all 12 Sunday afternoon sessions. Education Directors do not need to attend.
Registration is now closed.