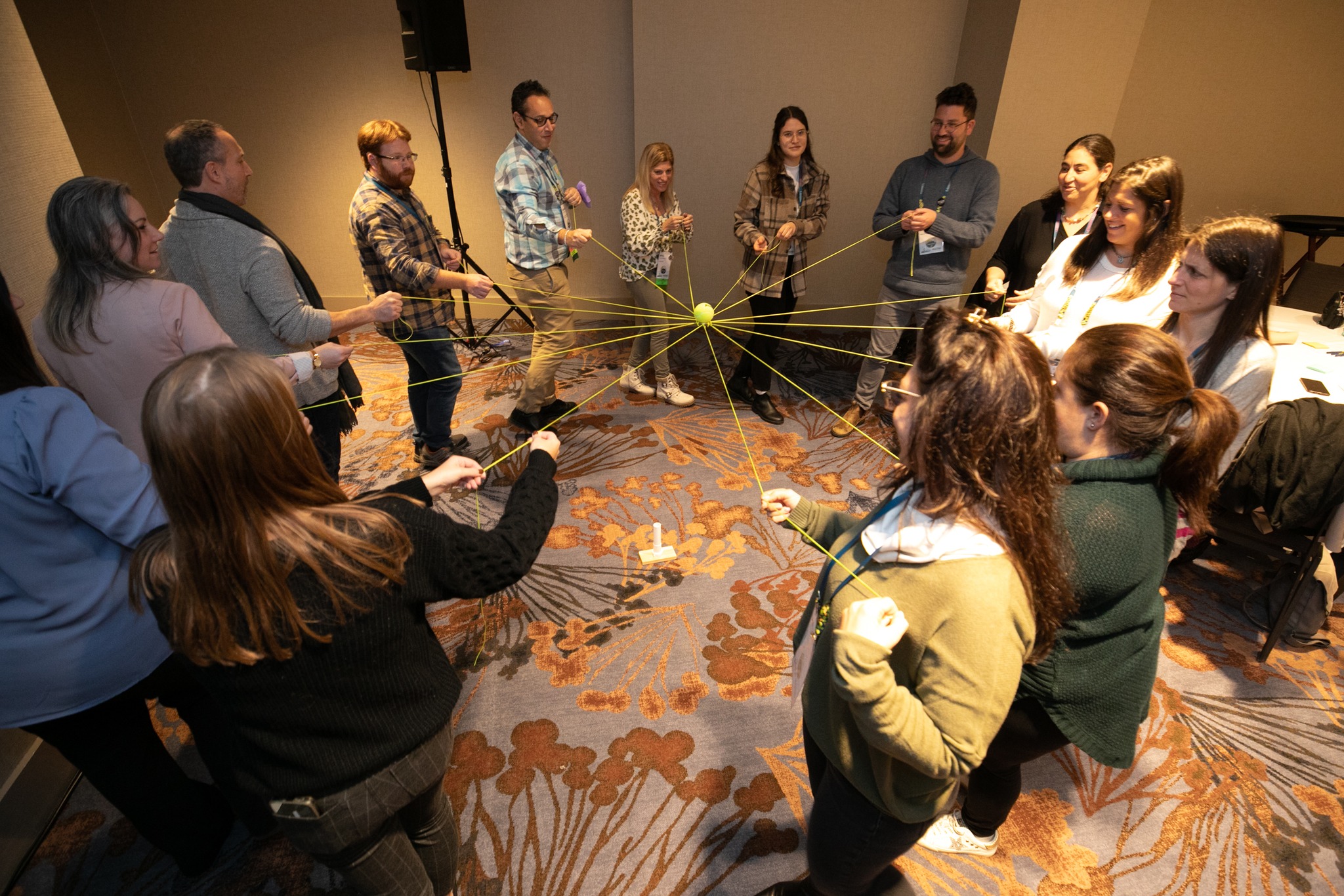 Expanding your understanding of youth and teen mental health and wellness
Jewish communal professionals are uniquely situated to create positive environments where not only Jewish learning happens and Jewish identity is built, but also where mental health and wellness can flourish.
This course is designed to support teen and young adult-serving Jewish communal professionals in expanding their understanding of mental health and wellness through an experiential approach, and a Jewish lens, in order to actively promote resilience and help their students thrive.
What is Jewish about wellness?
This training will launch reviewing the differences between mental health and mental wellness, and will explore the wellness protective factors, as well as risk factors, in Jewish tradition.
Join us to build your knowledge, skills, and confidence to:
Create Jewish educational experiences through a whole-health wellness lens;
Promote healthy social and emotional development for youth;
Recognize when youth are at risk of experiencing mental health challenges;
Apply the content on the ground, stay motivated as an educator, and take care of yourself as well.
More About the Program
Aimed at: Jewish professionals who work with youth and adolescents, and want to create an environment where they can thrive.
Structure: Day-long, in-person experience.
Facilitated by: Pomegranate Prize winner, Jory Hanselman Mayschak, from BaMidbar.
Event Details
Date: Thursday,

December 7, 2023.

Time: 9:00 am – 4:00 pm, Pacific Time.
Location: Congregation B'nai Tikvah, 25 Hillcroft Way, Walnut Creek, CA 94597.
Registration
We are offering this training at no cost thanks to the generosity of the Jewish Community Federation and Endowment Fund.
BaMidbar was founded in 2016 as a program of Ramah in the Rockies and launched its first wilderness therapy program in 2018. It became an independent 501(c)3 in 2021, and began offering outpatient clinical services in 2023. Born from the Jewish camping movement, BaMidbar was founded on the power of experiential education and the belief that Jewish tradition provides tremendous opportunities for growth and self-discovery.
Our work is to ensure that Jewish youth and young adults have the confidence, skills, and community support to navigate life's challenges and thrive in the face of adversity.
We combine the wisdom, strength, and support inherent in Jewish tradition, with a clinically sophisticated, evidence-based model. By doing so, BaMidbar provides the framework for Jewish youth and young adults to navigate life's challenges, find their voice and agency, and rediscover their capacity for a brighter tomorrow.
In its short history, BaMidbar has seen: young people experience immense personal transformation through adventure-based therapy, professionals gain skills and confidence to better support the young people they serve, and a strong demand for increased programming for young people, parents, and Jewish communal professionals.