Presented by Jeremy Brown
Click here to register for this virtual Jewish Community Library program.
To purchase a copy of the book, click here.
From the ten biblical plagues that famously smote the Egyptians to the pandemics of the rabbinic period and the Black Plague of the Middle Ages, plagues, pandemics, and infectious diseases have shaped the history of the Jewish people—sometimes even resulting in antisemitic violence. In The Eleventh Plague, Jeremy Brown investigates the relationship between Judaism and infectious diseases throughout the ages, from antiquity through  rabbinic responses to smallpox and cholera, and the special vulnerabilities Jewish immigrants faced in the United States as a result of prejudice. Brown highlights the curious practice of "black weddings" in which two orphans are married in a cemetery. Popularized during the 1918 influenza pandemic, "black weddings" were revived in response to the COVID-19 pandemic, showing that the intriguing relationship between Judaism and infectious disease remains relevant today.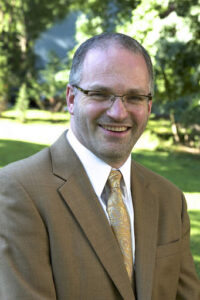 Jeremy Brown is a physician and historian of science and medicine and directs the Office of Emergency Care Research at the National Institutes of Health. His previous books include Influenza: The Hundred-Year Hunt to Cure the Deadliest Disease in History; New Heavens and a New Earth: The Jewish Reception of Copernican Thought; and Cardiology Emergencies. He is the editor of The Oxford American Handbook of Emergency Medicine.
Program made possible, in part, by Richard and Martha Pastcan.