Presented by Ruth Behar
Click here to register for this event.
Click here to purchase a copy of Letters from Cuba by Ruth Behar through Afikomen Judaica.
Drawing on her work as an anthropologist, poet, and author of fiction for young people, Ruth Behar will offer a sweeping presentation about the Cuban Jewish experience. Through a lively mix of research and imagination, she will convey a diverse and resilient Jewish community that continues to thrive both on the island of Cuba and in a range of diasporas.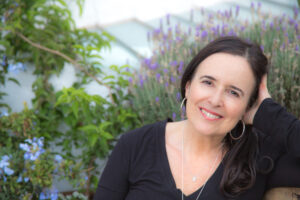 Ruth Behar was born in Havana, Cuba and grew up in New York. She is a cultural anthropologist, poet, and writer of fiction for young people. Behar writes about her journeys in her books An Island Called Home: Returning to Jewish Cuba and Traveling Heavy: A Memoir in Between Journeys. Her bilingual poetry appears in Everything I Kept/Todo lo que guardé. Her novels for young people include  Lucky Broken Girl and Letters from Cuba, which was a Sydney Taylor Notable Book and received an International Latino Book Award. Behar's latest work, a picture book entitled Tía Fortuna's New Home (published in Spanish as El nuevo hogar de Tía Fortuna), is a Cuban Sephardic story about intergenerational memory. A recipient of a MacArthur "Genius" Grant and a Guggenheim Fellowship, Behar is Distinguished University Professor of Anthropology at the University of Michigan, Ann Arbor.
This event is made possible, in part, by Marc and Marci Dollinger.
Co-presented by Jewtina y Co.