Facilitated by Ellen Bob
Click here to register for this virtual Jewish Community Library discussion.
Email the Library at library@jewishlearning.works to borrow a copy from the Library's San Francisco or Palo Alto location, or borrow an electronic copy or audiobook through the Library's eBook program.
In her engaging and candid memoir, author and activist Letty Cottin Pogrebin exposes the fiercely-guarded lies and intricate cover-ups woven by dozens of members of her extended family. Beginning with her own long-suppressed secret, the story spirals through the hidden lives of her parents and relatives—revealing the truth about their origins, personal traumas, marital misery, abandoned children, religious transgressions, sexual identity, radical politics, and supposedly embarrassing illnesses. While unmasking their charades and disguises, Pogrebin also showcases her family's remarkable talent for reinvention in a narrative that is, by turns, touching, searing, and surprisingly universal.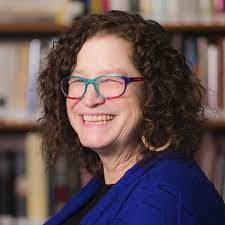 Ellen Bob's "third place" has always been a library, and she's been a friend of the Jewish Community Library since she discovered it in 1980. Ellen encountered the power of talking about what she's reading with a group when she participated in a Great Books discussion group in sixth grade. She is the executive director of Congregation Etz Chayim in Palo Alto. Before that, she discussed books between the stacks of bob and bob fine Jewish books, gifts, and crafts in Palo Alto for 26 years. She holds a degree in Near East and Judaic Studies from Brandeis University.
Program made possible, in part, by Marc and Marci Dollinger.