Presented by Ari Joskowicz
Click here to register for this free IN-PERSON event at the Jewish Community Library, with free garage parking on Pierce between Ellis and Eddy.
Jews and Roma died side by side in the Holocaust, yet the world has not recognized their destruction equally. In the years and decades following the war, the Jewish experience of genocide increasingly occupied the attention of legal experts, scholars, educators, curators, and politicians, while the genocide of Europe's Roma went largely ignored. In his new book, Rain of Ash, Ari Joskowicz tells the story of how Roma turned to Jewish institutions, funding sources, and professional networks as they sought to gain recognition and compensation for their wartime suffering. Joskowicz's account of the entanglement of Jewish and Romani quests for historical justice and self-representation challenges us to radically rethink the way we remember the Holocaust.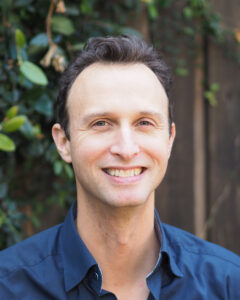 Ari Joskowicz is a historian with a special interest in the complicated relations between different minority groups. An associate professor of Jewish studies, European studies, and history at Vanderbilt University, he is the author of The Modernity of Others: Jewish Anti-Catholicism in Germany and France and editor of Secularism in Question: Jews and Judaism in Modern Times. He also serves as the director of Vanderbilt's Max Kade Center for European and German Studies. He lives in Nashville, Tennessee.