Presented by Ron Kronish
Click here to register for this virtual Jewish Community Library program.
To purchase a copy of Profiles in Peace from Afikomen Judaica, click here.
Many people have given up on peace in the contested region of Israel and Palestine. In contrast, the three Israeli Jews and three Palestinian Arabs who are profiled in Rabbi Ron Kronish's new book have dedicated their lives to building peaceful relations among the two peoples and to keeping the prospects of peace alive. Kronish will share their visions for peace and their activities to bring their ideals to fruition in the real world of the Israeli-Palestinian conflict.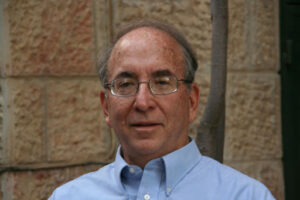 Rabbi Ron Kronish holds a BA in psychology from Brandeis University and a doctorate in education from the Harvard Graduate School of Education. From 1991 to 2014, he served as the Founder and Director of the Interreligious Coordinating Council in Israel. In recent years, Rabbi Kronish has taught as an adjunct professor at Drew University's Center for Religion, Culture and Conflict in the Drew Theological School; at Brandeis University's master's program in conflict resolution and coexistence in the Heller School for Social Policy and Management; and at the Schechter Institutes for Jewish Studies in Jerusalem. He has lived in Jerusalem since 1979.
Program made possible, in part, by Jane and Michael Rice.