Presented by Jim Cohen, Harriete Estel Berman, Aimee Golant, and Lisa Rauchwerger
Click here to register for this virtual event.
In the new book Modern Judaica: Today's Makers, Today's Sacred Objects (Schiffer, 2022) fifty-three creators of contemporary Judaica tell their stories, offering insights into the meaning of their craft and their journeys as artists. In this virtual program editor Jim Cohen and three Bay Area artists featured in the new anthology will share their works and stories.
To pre-order Modern Judaica from Afikomen Judaica, click here.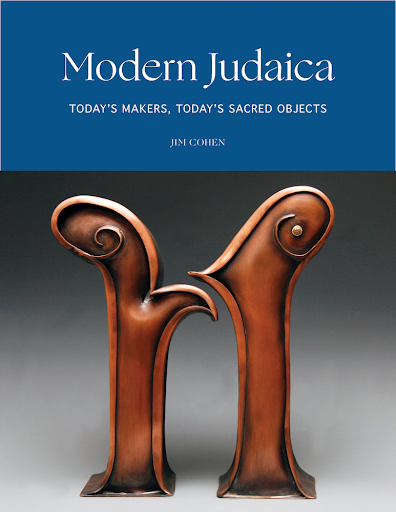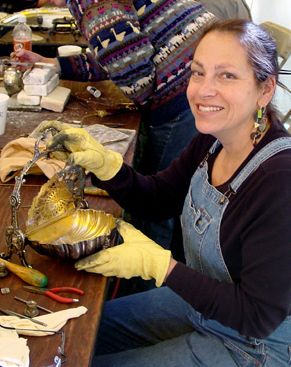 Harriete Estel Berman uses post consumer, recycled materials to construct jewelry, Judaica to sculpture with social commentary. Harriete Estel Berman received her Bachelor of Fine Arts from Syracuse University in 1974 and a Master of Fine Arts from Tyler School of Art, Temple University in 1980 both Majors in Metalsmithing. Since then she has exhibited regularly in the United States and Europe including seven one person shows. Berman's art work has been exhibited throughout the United States, Europe, and Africa. Her work has been acquired for the permanent collections of 16 museums including the Museum of Fine Arts, Boston, the Detroit Institute of Art, Philadelphia Museum of Art and the Minneapolis Institute of Art. Judaica by Harriete Estel Berman focuses on the concept of Tikkun Olam "repair the world" with the use of post-consumer recycled tin cans. See her work at www.harrieteestelberman.com.
Endorsed by His Holiness the Dalai Lama and Pope Francis, Aimee Golant is an interfaith advocate, a sixth generation metal artist, and a granddaughter of Holocaust survivors, originally from Los Angeles. Upon her graduation from San Francisco State University, she began her career as a metal artist creating Judaica and jewelry. She exhibits and sells her unique metal art internationally. See more of her work at www.aimeegolant.com.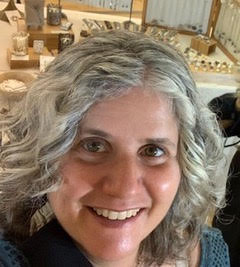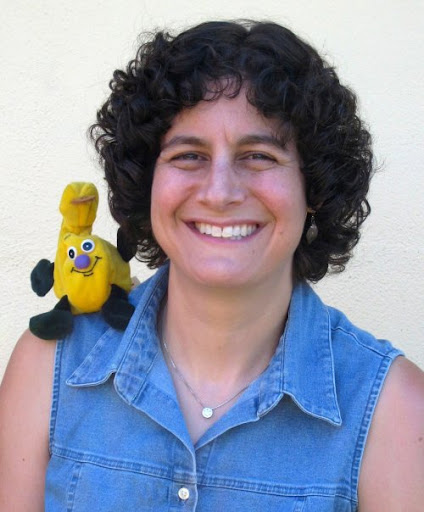 Lisa Rauchwerger is an artist, published author, calligrapher/scribe, graphic designer and educator, specializing in custom Judaic papercuts, paper sculpture, calligraphy, ketubot, illustration & graphic design. She is the author and illustrator of the interactive cookbook Chocolate Chip Challah and two activity books of the same name. Her artwork, which she calls "visual midrash,"ranges from the serious to the whimsical, and offers contemporary insights into traditional Hebrew texts and Judaic themes, infusing them with new symbolic meaning. Lisa's goal as an artist is to create Cutting Edge Creations (also the name of her business) that are unique, meaningful, exquisitely detailed, and beautifully executed. Visit http://www.lisarauchwerger.com for more examples of her work.
Jim Cohen, the editor of Modern Judaica: Today's Makers, Today's Sacred Objects, is a career military officer, attorney, art student, and metalsmith. He practices as a silversmith specializing in Judaica. His work emphasizes design, drawn from the mid-century modern tradition, tries to incorporate some social commentary (see Building Block Kiddush Cup), and to always challenge the viewer's perceptions of what Judaica should look like. His work can be viewed at jimcohenjudaica.com.