Presented by Joseph Benatov
Click here to register for this virtual Jewish Community Library event.
Joseph Benatov will lead a dynamic interactive trip through Bulgaria's rich Jewish heritage. The tour will include Sofia and Plovdiv, Bulgaria's largest cities, and will venture inside the Neo-Moorish Sofia synagogue. Other highlights include the medieval capital, the Rila Monastery, and the mountain town of Samokov, home to the Arie dynasty.
Benatov will also discuss the historical details surrounding the deportation to Treblinka of nearly 11,400 Greek and Macedonian Jews, as well as the survival of all 50,000 Bulgarian Jews during the Holocaust. He will note some of the most prominent politicians, clergymen, and intellectuals who stood up for their Jewish neighbors. The tour will conclude in Jaffa, Israel, where large numbers of Bulgarian Jews settled between 1948 and 1952. Benatov will also share personal family stories of growing up in Bulgaria and being part of the country's vibrant Jewish community.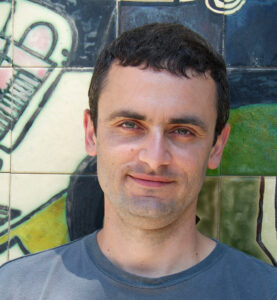 Joseph Benatov holds a PhD in comparative literature from the University of Pennsylvania, where he teaches Hebrew. He is originally from Bulgaria and a member of Sofia's Jewish community. He has more than twenty years of experience leading travelers, including UNESCO representatives, across the Balkans and lectures regularly on the history of Jewish life in Bulgaria and on Balkan Sephardic culture. Every summer he leads Jewish heritage tours to the Sephardic Balkans, which are described at https://sephardicbalkans.com/.
Program made possible, in part, by Lawrence Burgheimer.