Presented by Benedetta Jasmine Guetta
Click here to register for this event.
Click here to purchase a copy of Cooking alla Giudia: A Celebration of the Jewish Food of Italy through Afikomen Judaica.
From Roman deep-fried artichokes (carciofi alla giudia) to Venetian sweet-and-sour sardines(sarde in saor), Apulian orecchiette pasta, and Sicilian caponata, some of Italy's best-known dishes are Jewish in origin. But most people know little about Italy's Jews and their culinary traditions. It was Jews, for example, who taught Italians to eat eggplant, and thus helped inspire the classic eggplant parmigiana and many other local specialties. In this presentation, Benedetta Jasmine Guetta will speak about her new book, which includes menus with regional Italian specialties, along with brief guides to Italian cities with Jewish history, telling the story of how Jews changed Italian food.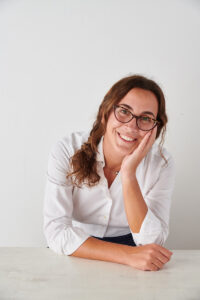 Benedetta Jasmine Guetta is an Italian food writer and photographer. She was born in Milan and now lives in Santa Monica, California. In 2009 she cofounded Labna, the first Jewish and kosher cooking blog in Italy, specializing in Italian and Jewish cuisine. Since then, she has been spreading the word about the marvels of Italian Jewish food in Italy and abroad, and teaching the recipes to a growing number of people in cooking schools, synagogues, community centers, and other institutions. Her work has been featured in numerous news outlets in Italy and abroad, including The Washington Post, Cosmopolitan, Elle à Table, Saveur, and Tablet. Guetta has previously coauthored two cookbooks in Italian; this is her first English-language cookbook.
This event is made possible, in part, by Emily Brewer in honor and memory of Dr. Richard Brewer.
Co-presented by the Italian Cultural Institute of San Francisco and the Consulate General of Italy in San Francisco.