Presented by Saskia Coenen Snyder
Click here to register for this free virtual Jewish Community Library event.
To order the book from Afikomen Judaica, click here.
During the late nineteenth century, tens of thousands of diggers, prospectors, merchants, and dealers extracted and shipped over 50 million carats of diamonds from South Africa to London. South Africa's diamond fields became formative sites of modern capitalist production. At each stage of the diamond's route through the British empire and beyond—from Cape Town to London, from Amsterdam to New York City—carbon gems were primarily mined, processed, appraised, and sold by Jews. In A Brilliant Commodity, historian Saskia Coenen Snyder traces how once-peripheral Jewish populations became the central architects of a new global exchange of diamonds that connected African sites of supply, European manufacturing centers, American retailers, and western consumers.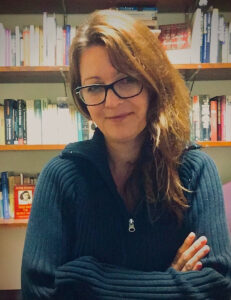 Saskia Coenen Snyder is Associate Professor of Modern Jewish History at the University of South Carolina. She is the author of Building a Public Judaism: Synagogues and Jewish Identity in Nineteenth-Century Europe, which was a finalist for the Grawemeyer Award in Religion.
Program made possible, in part, by Eli Weil.