Supporting our teens and their mental health is of primary importance to us.
All Youth Mental Health First Aid (YMHFA) training sessions are free. We offer them online or in-person.
YMHFA is designed to teach youth professionals, parents, caregivers, teachers, school staff, neighbors and other caring citizens how to help an adolescent (age 12–18) who is experiencing a mental health or addictions crisis.
Training begins with a 2-hour self-paced program, that you can do online at your leisure. Participants in the training need to have completed this 2-hour training before joining the virtual program. The virtual training lasts for 5 hours and will happen on a certain day and time, with other classmates in the program. After you complete the 7 hours of training, you will become certified in Youth Mental Health First Aid.
Upcoming Trainings:
Thursday, March 9 and Thursday, March 16, 2023 from 10:00 AM – 12:30 PM (VIRTUAL)
Thursday, March 23, 2023 from 10:00 AM – 3:30 PM (IN-PERSON) at the Oshman Family JCC, 3921 Fabian Way, Palo Alto, CA 94303*
Wednesday, March 29, 2023 from 10:00 AM – 4:00 PM (IN-PERSON) at Congregation Sherith Israel, 2266 California Street, San Francisco, CA 94115
Unable to Attend a Training?
We can plan and schedule a free Youth Mental Health First Aid training for your staff team. For more information, please contact Jenni Mangel.
In the meantime, we recommend visiting Here-Now, a website filled with resources, classes, and articles to help us all better support our teens' mental health.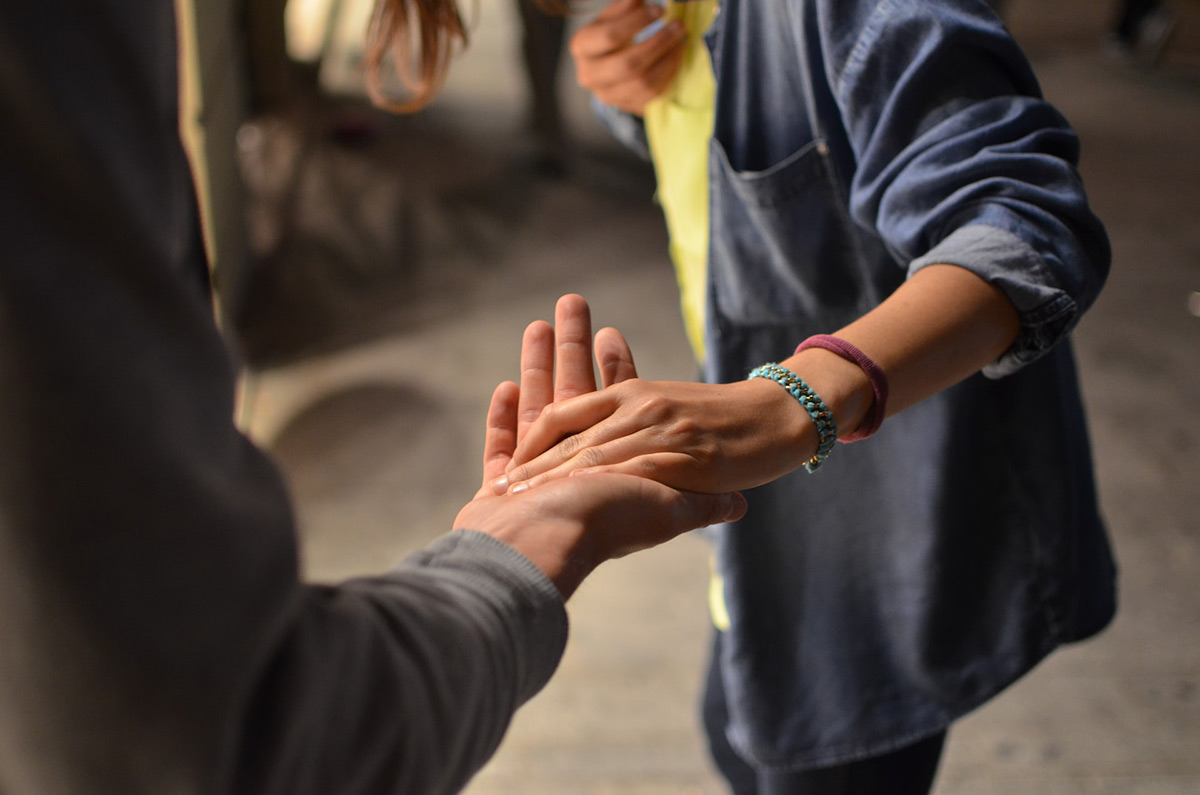 The Youth Mental Health First Aid training is one of a kind. Through the materials, conversations and questions asked, it all helped me open my eyes to think about steps that my organization and I can and will take to help our teens. Mental Health is more important than ever right now and this training made me feel more confident in being there for my teens.

This Youth Mental Health First Aid Training has helped to systematize and bring clarity to complex and unpredictable situations. Practicing these methods brings me confidence that I will respond with fairness and equity to the needs of teens experiencing mental health challenges. In moments where I am uncertain, the ALGEE framework provides solid guidance. This training has helped me to be more observant of the regular and irregular changes of a young person. I would certainly recommend this training to individuals and teams working with teens. 

Organizational Assistant Director